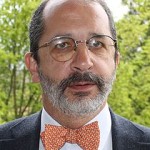 João Esteves-Ferreira
AsLing President, TC42 Coordinator
João Esteves-Ferreira graduated in Arts, Business Administration and Terminology. He qualified as a Sworn Translator in Switzerland (1977) and as a Conference Interpreter (1983). He has held several posts in Swiss professional translation organisations, culminating with the Presidencies of ASTTI (Swiss Association of Translators, terminologists and Interpreters) and ASTJ (Swiss Association of Sworn-in Translators).
João served as Council Member of the Fédération internationale des Traducteurs (FIT) from 1996 to 2005 and as Chairman of FIT Europe 2005-2008. He was the Founder and first Chairman of FIT Translation Tools and Technology Committee (2000-2005).
In 2000, he founded tradulex, the International Association for Quality Translation, which he has chaired since its inception.
He is also President of AsLing, the International Association for Advancement in Language Technology and Co-Chaired the Translating and the Computer Conferences since TC36 (2014). He served as Coordinator for TC39, and is again Coordinator for TC42.
His current activities, besides translating and interpreting, are the coordination of tradulex and the training of professional colleagues. He is also active in the development of translation standards and serves since 2007 as an expert for the assessment of research projects and academic curricula in Europe (UK, Belgium, Spain, etc.)
João has published a great number of papers on legal translation, translation technology and professional issues.