Translated co-founder | Pi School CEO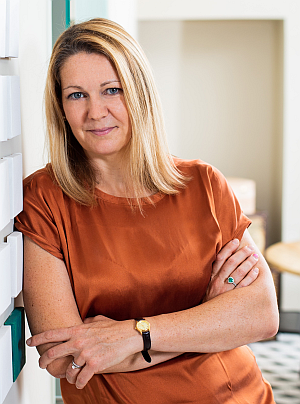 Isabelle Andrieu is an entrepreneur and serial investor in startups and a mother of 3 children. Along with Marco Trombetti, in 1999 she co-founded Translated, a translation service provider that pioneered the use of artificial intelligence to help professional translators.
Today Translated has over 270,000 customers, including companies and institutions such as Airbnb, Google, IBM, and the European Commission. It has created language technologies utilized by millions of users every month, such as MyMemory and MateCat. At Translated, Isabelle now serves as chairwoman and is involved in localization operations and training. She loves speaking about people empowerment and leadership, especially for women.
Isabelle is also co-founder and first citizen of Pi Campus, a venture capital firm investing in early-stage technology startups, mostly in the artificial intelligence field, with more than 50 investments between Europe and the US in its portfolio. Some of the companies funded by Pi Campus are based in a startup district located in Rome, where luxury villas have been converted into offices to provide the best work environment for talent. Isabelle takes care of the workplace's improvement, and she is the point of reference for startups that need to hire talent.
Since October 2019, she serves as CEO at Pi School, the educational branch of Pi Campus. Pi School is an innovative school that is creating an A-level class of engineers by providing hands-on training by people with high-profile experiences reserved to a small number of attendees selected from all over the world based on their talent.
President, EAMT | Vice President, IAMT | Assistant Professor, University of Lisbon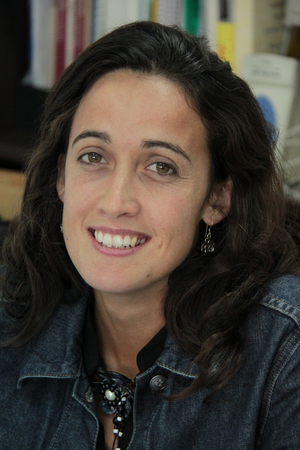 Helena Moniz is the President of the European Association for Machine Translation and Vice President of the International Association for Machine Translation. She is also the Vice-Coordinator of the Human Language Technologies Lab at INESC-ID, Lisbon. Helena is an Assistant Professor at the School of Arts and Humanities at the University of Lisbon, where she teaches Computational Linguistics, Computer Assisted Translation, and Machine Translation Systems and Post-editing.
She graduated in Modern Languages and Literature at School of Arts and Humanities, University of Lisbon (FLUL), in 1998. She received a PhD in Linguistics at FLUL in cooperation with the Technical University of Lisbon (IST), in 2013. She has been working at INESC-ID/CLUL since 2000, in several national and international projects involving multidisciplinary teams of linguists and speech processing engineers. Within these fruitful collaborations, she participated in 16 national and international projects. Since 2015, she is also the PI of a bilateral project with INESC-ID/Unbabel, a translation company combining AI + post-editing, working on scalable Linguistic Quality Assurance processes for crowdsourcing. She was responsible for the creation of the Linguistic Quality Assurance processes developed at Unbabel for Linguistic Annotation and Editors' Evaluation. She now is working mostly on research projects involving Linguistics, Translation, and Responsible AI. In a sentence, she is passionate about Language Technologies!